The Exhibition Shipwrecks and visions has been extended until 20 September
Given the interest of the public, the exhibition Shipwrecks and visions presented as part of the first edition of the Cima Norma Art Festival which was held from 21 to 30 August, has been extended until 20 September and can continue to be visited in the rooms of the Ex Cima Norma in Torre-Blenio at the following times:
Thursday-Sunday from 2.00 pm to 7.00 pm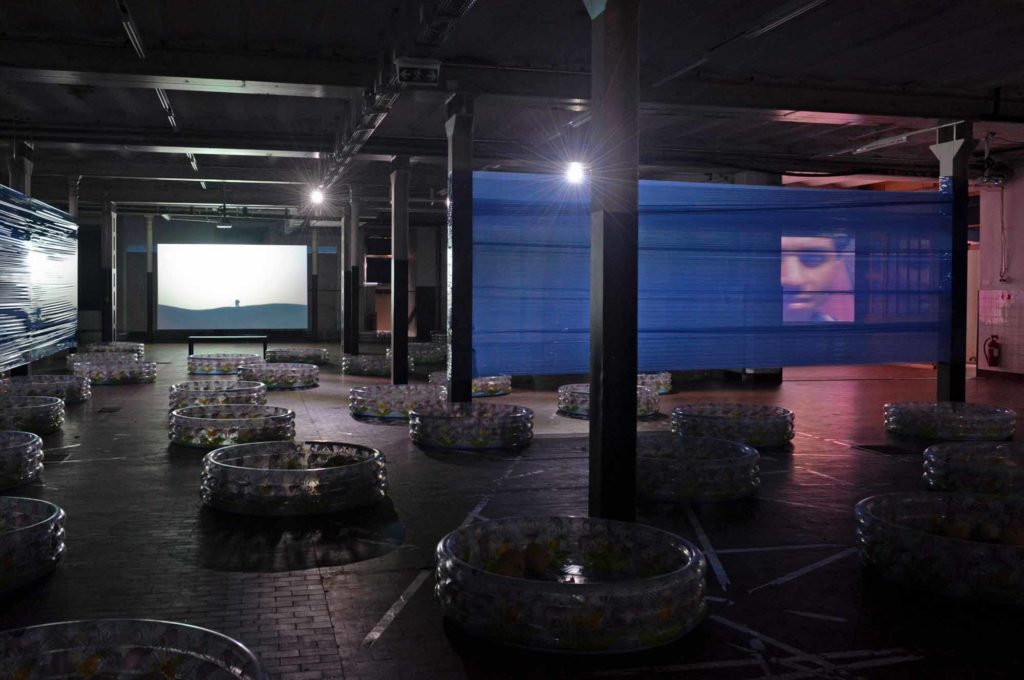 Programme change – Luzzone dam
The event at the foot of the Luzzone dam will be held on Thursday 27 August starting at 21.00 and not on Friday 28 as originally planned. On the occasion of this event, the wall of the dam will be transformed into a huge screen with a projection surface 60 meters wide. An unmissable event for those wishing to experience an evening full of music and poetic images in a suggestive context.
The evening's program includes a concert by Niton (Zeno Gabaglio, El Toxyque and Luca Xelius Martegani), accompanied by images by Roberto Mucchiut and followed by Werner Herzog's film The Wild Blue Yonder.
The foot of the dam can be reached by car and it is possible to park on site. There is also a special run of the Autolinee Bleniesi which will start at 8.15 pm from the Posta stop in Olivone (return at 11.30 pm).
On Friday 28 August all scheduled events will be held at the former Cima Norma in Torre-Blenio and will include the concert by the Swiss group Le Pot at 20.00, followed at 21.00 by the screening of Jean Epstein's short film Le tempestaire and of the film by Gianfranco Rosi Fuocoammare.
The program on Saturday and Sunday remains unchanged.