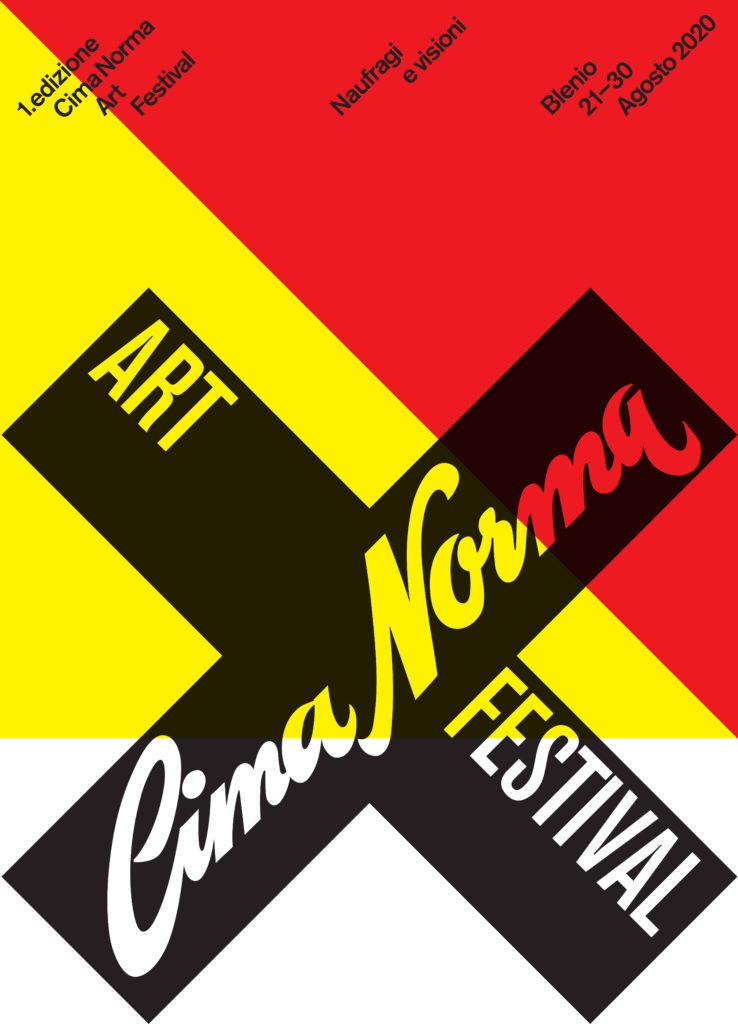 The first edition of the Cima Norma Art Festival will take place over 10 days between 21 and 30 August 2020 in the spaces of the Foundation La Fabbrica del Cioccolato in Torre-Blenio and in other places in the Blenio valley.
This is the programme of the events:
21-30 AUGUST
10.00-21.00
Shipwrecks and visions
Ex Cima Norma – Torre-Blenio
The heart of the Festival that gives the title to this year's edition, is an exhibition featuring the works of a series of contemporary artists, including some prominent figures on the international scene. The exhibition can be visited every day from 10.00 to 21.00. Among the artists on display: Julius von Bismarck, Oppy De Bernardo, Gysin & Vanetti, Uriel Orlow, Adrian Paci, Marco Poloni, Reto Rigassi, Simon Starling, Costa Vece and Bill Viola.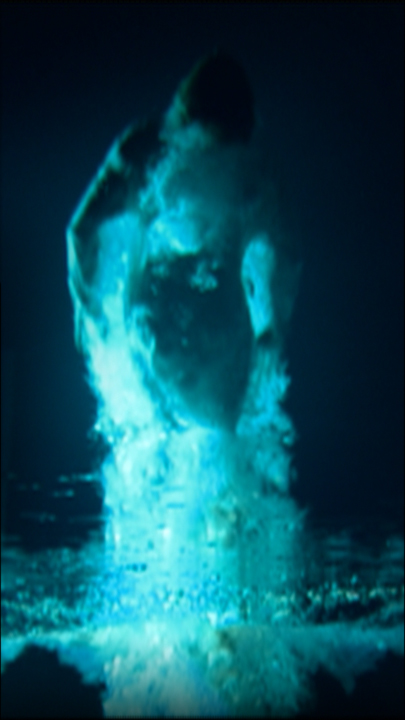 21 AUGUST
18.30
Opening
Ex Cima Norma – Torre-Blenio
Official opening of the Festival with speeches by Elio Schenini, artistic director of the Festival and Giovanni Casella Piazza, president of the Foundation La Fabbrica del Cioccolato. Apéro follows.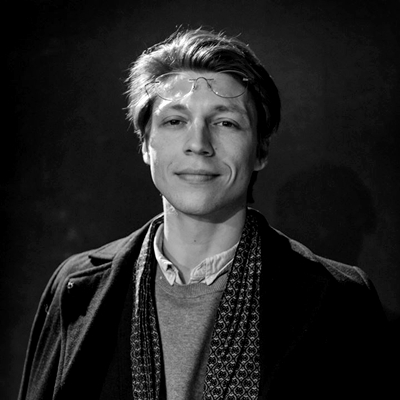 21 AUGUST
19.30
Marko Miladinovic
Reeding
Ex Cima Norma – Torre-Blenio
An inexorable vortex of words and concepts that captures the public and then abandon them adrift in a sea of ​​unexpected meanings. The Ticino poet and performer Marko Miladinovic climbs his poetry between the folds of language like a tightrope walker balanced on the edge of real and surreal shipwrecks.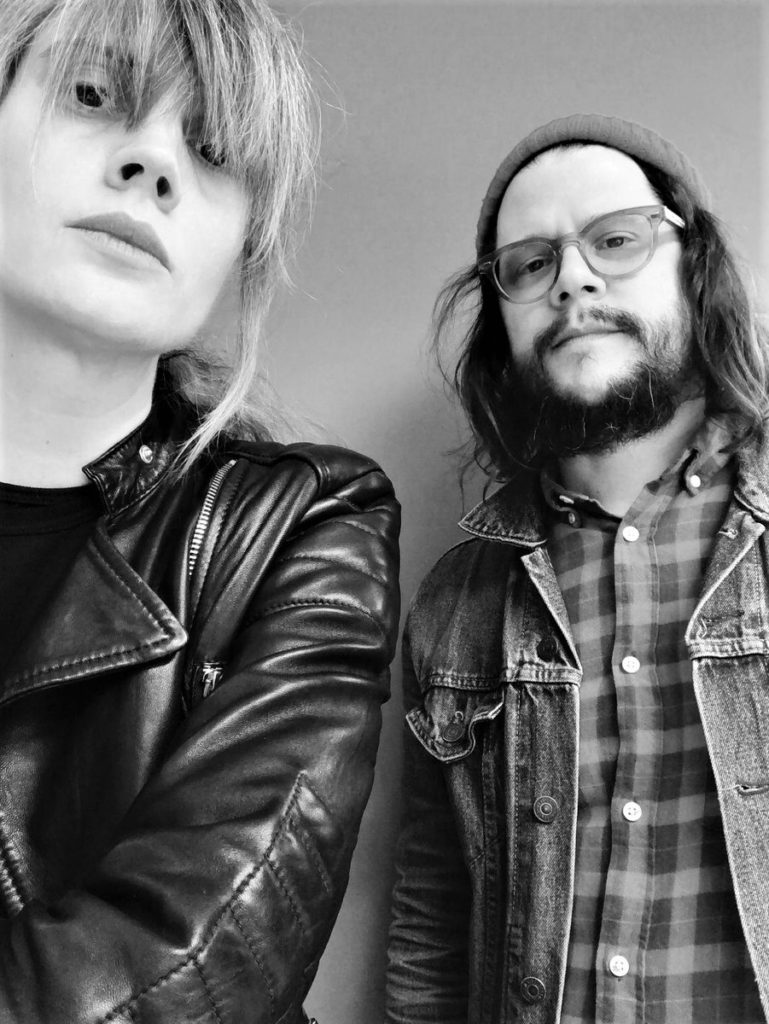 21 AUGUST
21.00
Peter Kernel
Concert
Ex Cima Norma – Torre-Blenio
The post-punk atmospheres of the Ticino duo composed by Aris Bassetti and Barbara Lehnhoff in a concert that recounts, between obsessive melodic lines on the guitar, scratchy voices and hypnotic basslines, moments of everyday live and intimacy of our time. The personal portrait of a generation and of her emotional restlessness with the sense of an always impending shipwreck.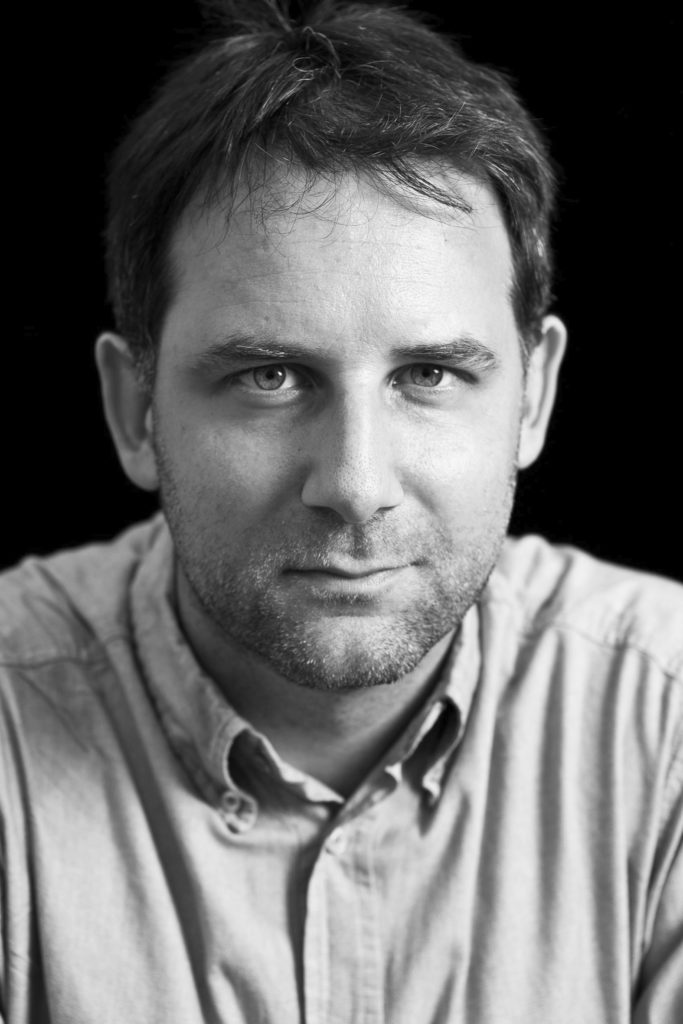 22 AUGUST
19.30
The Art of Failure
Reading by Andrea Fazioli, music by Alan Rusconi
Ex Cima Norma – Torre-Blenio
Shipwreck as a metaphor for individual failures. A theme that runs through all the narrative work of Andrea Fazioli and that is at the centre of The Art of Failure. A novel in which the Ticino writer investigates with delicacy and humour an existential situation that sooner or later touches each of us insinuating a question: will it not be that true failure is never failing?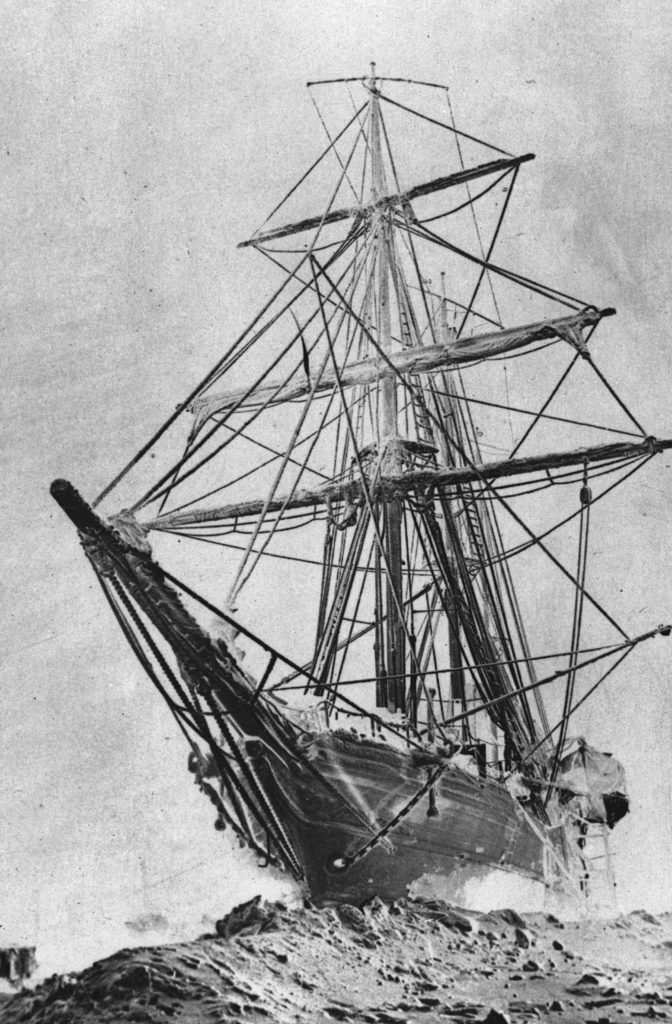 22 AUGUST
21.00
South
Silent movie by Frank Hurley (1919). Live music by Camilla Sparksss and Simon Berz
Ex Cima Norma – Torre-Blenio
The tragic journey to explore the South Pole undertaken by Ernst Shackleton on board the "Endurance" in a 1919 silent film made by one of the members of the expedition. To accompany the images of this journey which ended up sinking in a sea of ​​ice the rarefied voice and the electronic sounds of Camilla Sparksss and the percussions of Simon Berz.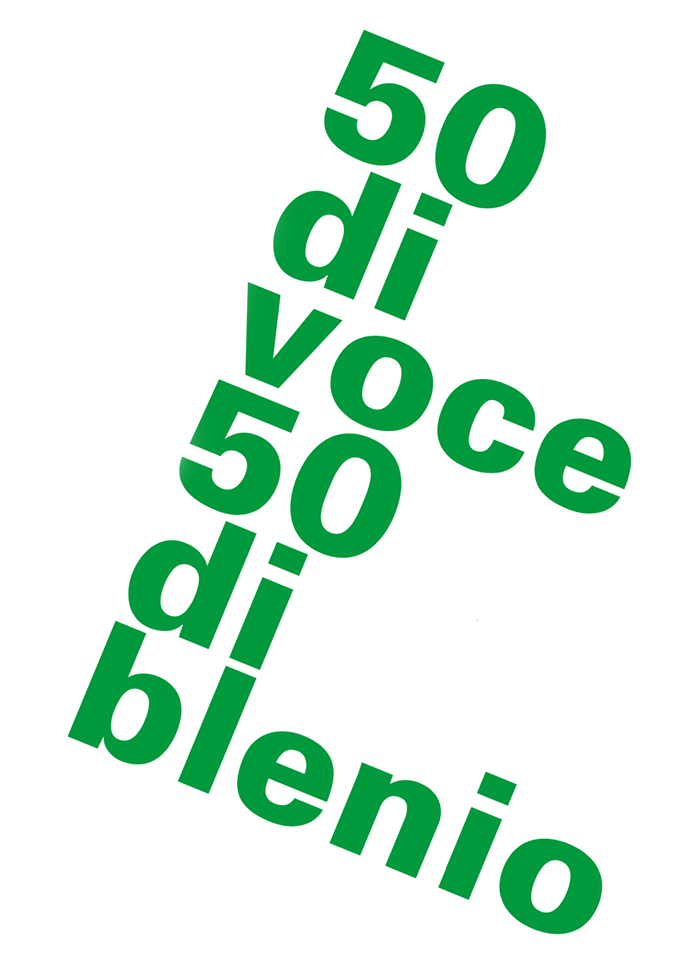 23 AUGUST
16.00
50 di voce 50 di blenio
Guided tour and meeting with the curators of the exhibition: Vilmos Cancelli, Tarcisio Cima e Cristian Scapozza
Museo di Blenio – Lottigna-Acquarossa
50 years of Blenian history recounted through the pages of the monthly Voce di Blenio founded in 1970. Fifty years in which the life of the Valley was crossed by radical and decisive changes. Years in which many things of the past have disappeared definitively, while others have appeared and others are already shaping up. Years of shipwrecks and visions …
Booking required: cristian.scapozza@bluewin.ch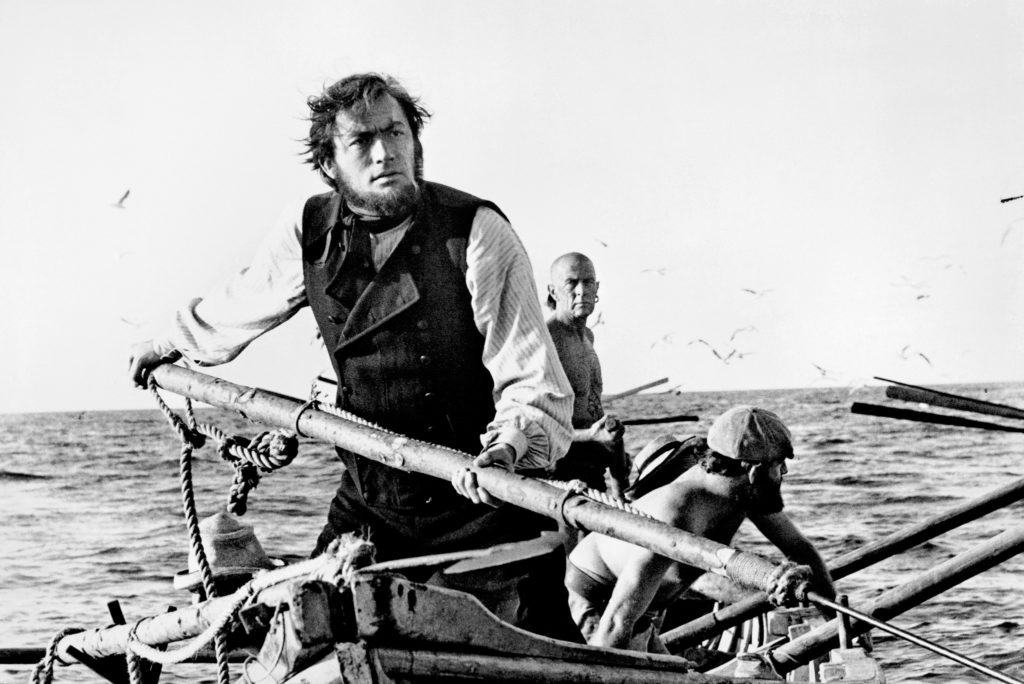 23 AUGUST
21.00
Moby Dick
Film by John Huston
Ex Cima Norma – Torre-Blenio
A classic movie shot in 1956 by John Huston which in turn is an adaption of a classic novel written by Herman Melville in 1851. At the centre of the film is the figure of Captain Ahab, masterfully played by Gregory Peck, who pursues until the final tragic epilogue his own obsession: a white whale.
24 AUGUST
21.00
Mor Vran
Short film by Jean Epstein
Ex Cima Norma – Torre-Blenio
The life of a Breton fishing village on the island of Sein in one of Epstein's masterpieces of 1931. Wives and girlfriends dressed in black wander the windy streets of the island and await their men hoping that they will survive the unleashing marine forces. But even when this does not happen, life continues with its unchanging rhythms.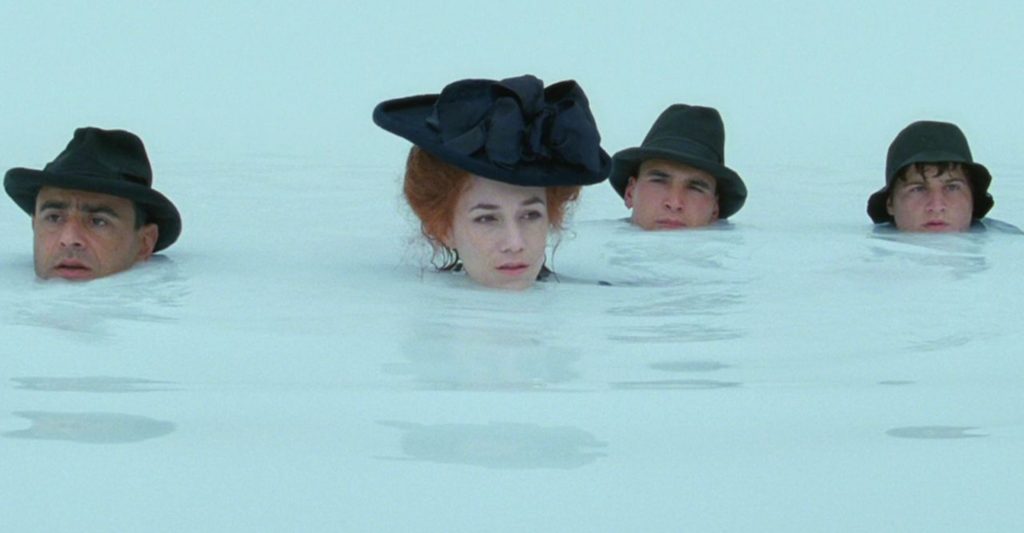 24 AUGUST
21.30
Nuovo Mondo (The Golden Door)
Film by Emanuele Crialese
Ex Cima Norma – Torre-Blenio
Italian emigration to America between the late nineteenth and early twentieth centuries. The story of the long journey by ship of a Sicilian family who leaves behind a still archaic and primitive rural world to reach the mirage of a new world populated by giant hens and rivers of milk. A dream destined to shatter as soon as they arrive at Ellis Island.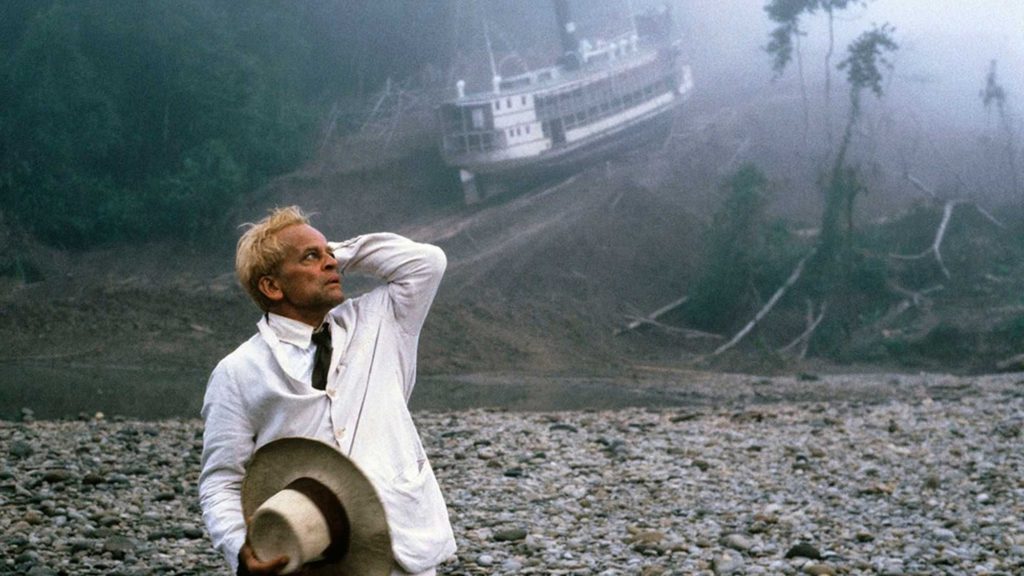 25 AUGUST
21.00
Fitzcarraldo
Film by Werner Herzog
Ex Cima Norma – Torre-Blenio
Un film che è ormai parte della storia del cinema. Un racconto cucito su misura sulla figura di Klaus Kinski che con il suo sguardo ossessionato riesce a far trascinare una nave intera sopra una montagna. Un film del quale, non a caso, lo stesso Herzog ha detto: "Se io abbandonassi questo progetto sarei un uomo senza sogni, e non voglio vivere in quel modo. Vivo o muoio con questo progetto".

26 AUGUST
21.00
Human Flow
Documentary by Ai Weiwei
Ex Cima Norma – Torre-Blenio
The great migratory flows of our time told by one of the most celebrated contemporary artists. An epic documentary about the lives of thousands of men, women and children who in every corner of the globe are forced to leave their land and set out to find a place in which to see their dignity as human beings recognized.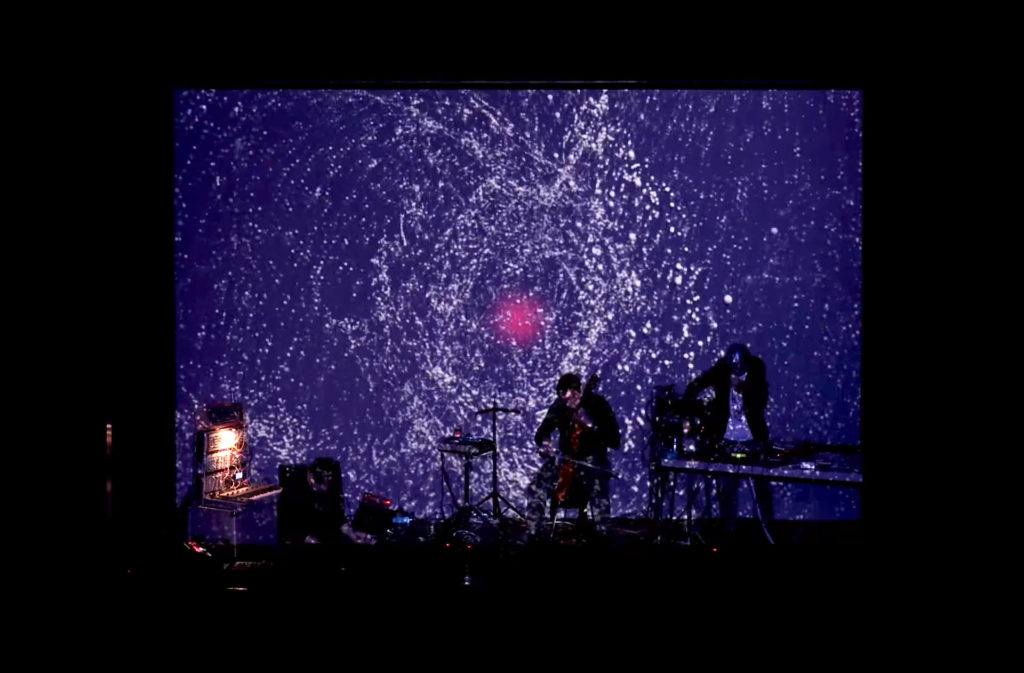 27 AUGUST
21.00
Niton in Concert
Visuals by Roberto Mucchiut
Luzzone dam
An immersive experience, in which the hypnotic music of the Ticino group Niton, composed by Zeno Gabaglio, El Toxyque and Luca Xelius Martegani, merges with the visuals of Roberto Mucchiut projected on the retaining wall of the dam. A combination of electronic sounds and synthetic images built like a sea voyage that cannot escape the inexorable risk of a shipwreck.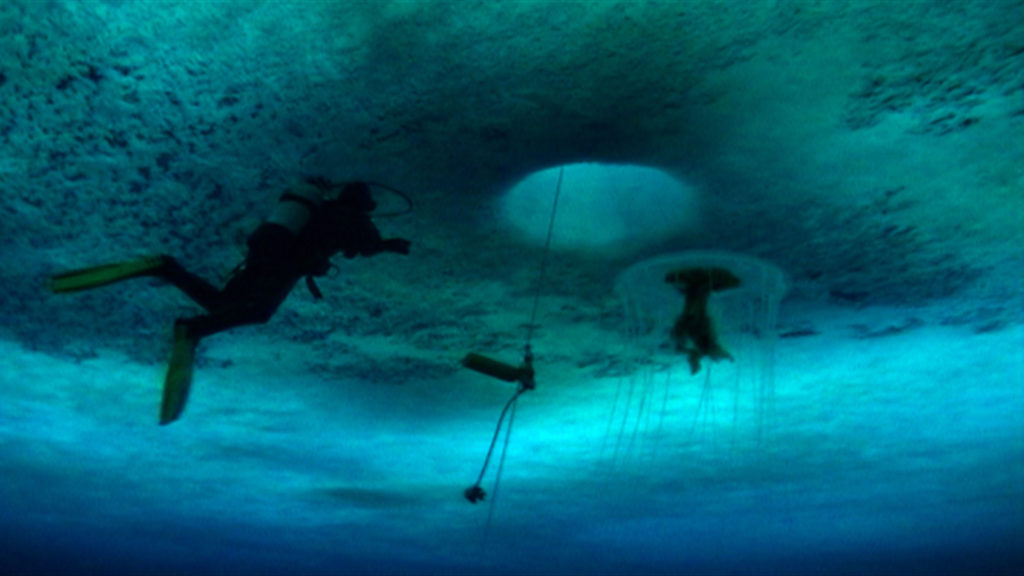 27 AUGUST
22.00
The Wild Blue Yonder
Film by Werner Herzog
Luzzone dam
A science fiction film shot by Herzog in 2005 that leads us to reflect on the tragic fate that our planet could face. A philosophical reflection in the form of a cinematographic experimentation suspended between fiction and documentary. Yet another great film of the German director who with his poetic images invites us to imagine a new world in which man is no longer an alien.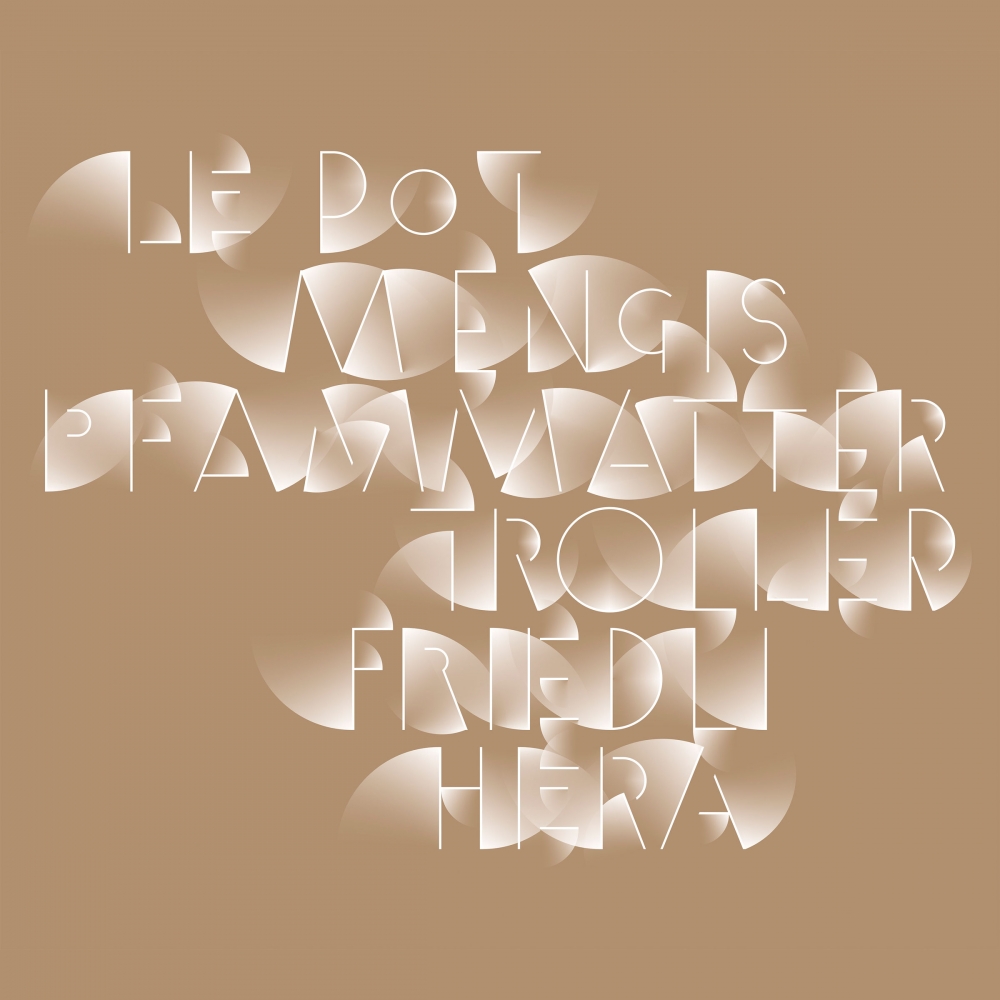 28 AUGUST
20.00
Le Pot in Concert
Ex Cima Norma – Torre-Blenio
Rarefied sounds but full of intensity suspended between free jazz and industrial which project us into a cosmic dimension, into a future universe still shrouded in darkness and of which we can only perceive some flashes. Composed by Manuel Mengis, Hans-Peter Pfammatter, Lionel Friedli and Manuel Troller, the Swiss group Le Pot offers a series of musical improvisations that originate from their She-Hera-Zade trilogy.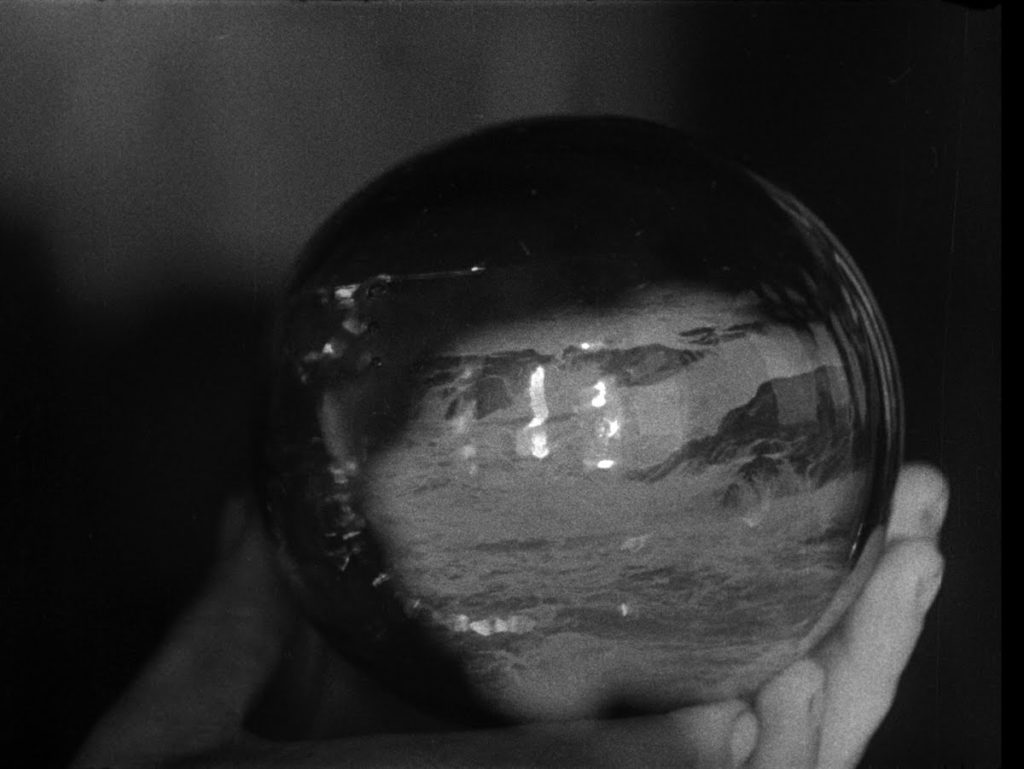 28 AUGUST
21.00
Le tempestaire
Short film by Jean Epstein
Ex Cima Norma – Torre-Blenio
The anxious expectation of her husband by the wife of a fisherman, while the sea is overwhelmed by a storm. A brief but intense look at the life of Breton fishermen, where, as always in Epstein's work, documentary style and linguistic experiments transform reality in a world dominated by restlessness and mystery.
28 AUGUST
21.30
Fuocoammare
Film by Gianfranco Rosi
Ex Cima Norma – Torre-Blenio
The island of Lampedusa and the landings of migrants, who try their luck every day by crossing the Mediterranean on rescue boats, seen through the eyes of a child. A documentary that won the Golden Bear in Berlin in 2016 for its ability to tell reality without emphasis and euphemisms.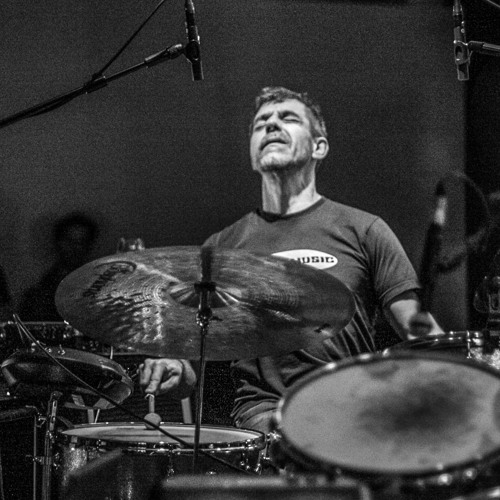 29 AUGUST
19.00
Clear, fresh and… stormy water
Dance by Gabriel Obergfell, live music by Simon Berz
Ex Cima Norma – Torre-Blenio
The vital and destructive power of water in a performance staged by the dancer Gabriel Obergfell and the musician Simon Berz. An intense spectacle, on the edge of the Riale Soia that flows alongside the former Cima Norma, in which the sound dialogues with the movements of the body while joy and fear ends up being inextricably intertwined.
29 AUGUST
21.00
Dead Sea
A theatrical piece by Simone Gandolfo with Mirko D'Urso. Production Officina Teatro
Ex Cima Norma – Torre-Blenio
A show of 2019 that gives voice to the tragedy of migrants who face the Mediterranean Sea with the hope of a better future. The story of those who, despite having nothing, have the most important thing to survive: an unshakeable faith in the future and in love.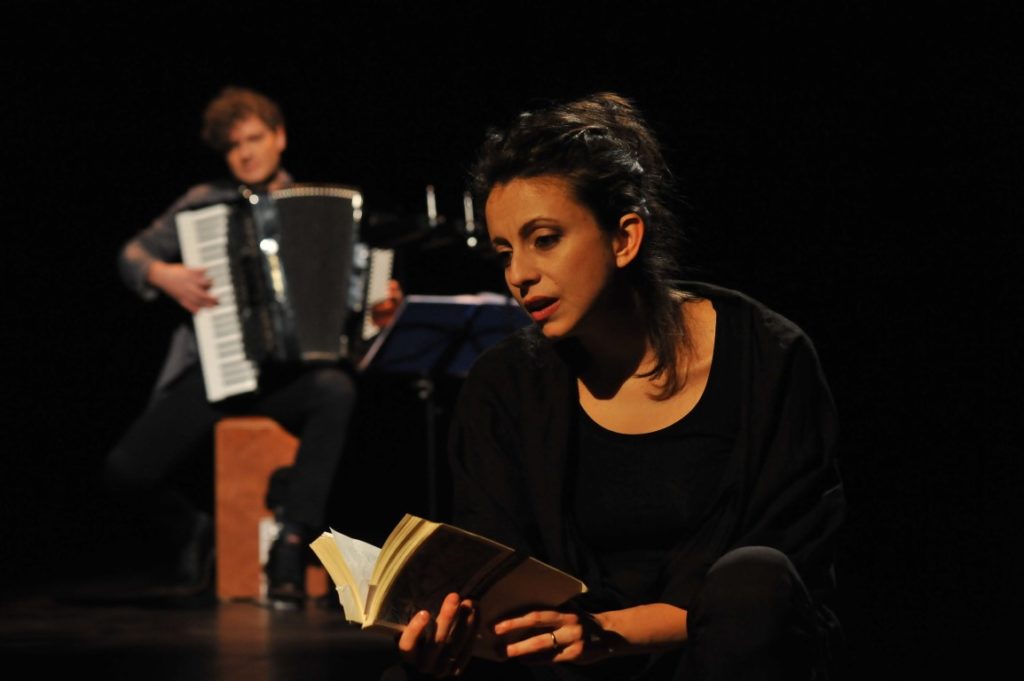 30 AUGUST
20.30
The Bottom of the Bag
A stage reading from the novel of Plinio Martini, with Margherita Saltamacchia and Daniele Dell'Agnola. Production: Teatro Sociale, Bellinzona
Ex Cima Norma – Torre-Blenio
A story of emigration, but also of illusions, false hopes and bitterness, of indelible love and pain … a bag full of efforts to be emptied to get rid of it and to continue that search for oneself that began at twenty with the first trip from Cavergno to California. The sinking of a life (of many lives), never really arrived in America, never really returned to Ticino and shipwrecked somewhere in the middle.
Pro Helvetia
Stiftung Landis & Gyr
Cantone Ticino, Fondo Swisslos
Banca Stato
La Mobiliare
Agenzia generale Bellinzona
Michele Masdonati
Agenzia generale Lugano
Marco Ferrari
Fondazione Fidinam
SIP Industrial Promotion SA
Bellinzonese e Alto Ticino Turismo
Winteler
Biauto sa
APG l SGA
Videocompany
AGEvent
Battaglia SL
Media partner: